Scot Violette
Scot Violette, who grew up in Summerville, Oregon, graduated from Imbler High School and moved to Baker City with his wife, Hannah, in 2012.
"I do believe they exist. I think the proof is right there."
Scot's interest in this most famous of "cryptids" – animals whose existence has not been conclusively proved – dates to age 7 and an afternoon trip to watch a movie and witnessed for the first time the Patterson/Gimlin film.
Scot, a student of Anthropology, has devote his life to pursuing what mainstream science long ago decided was merely a myth.
Violette's dedication to the pursuit of Bigfoot is considerable.
"It's important to me that science eventually accepts this," he said. "It's not just a reason to go out into the woods."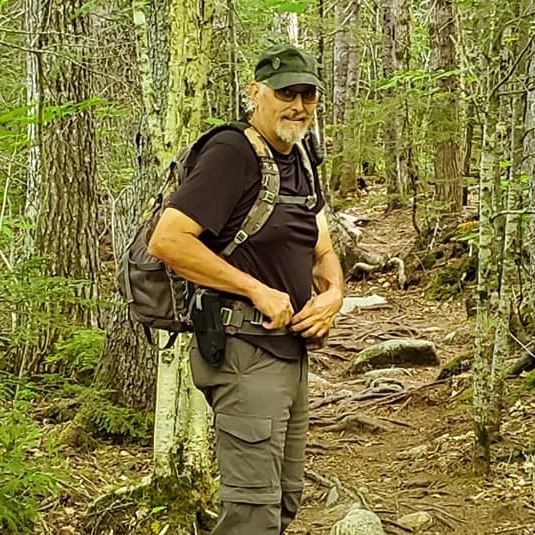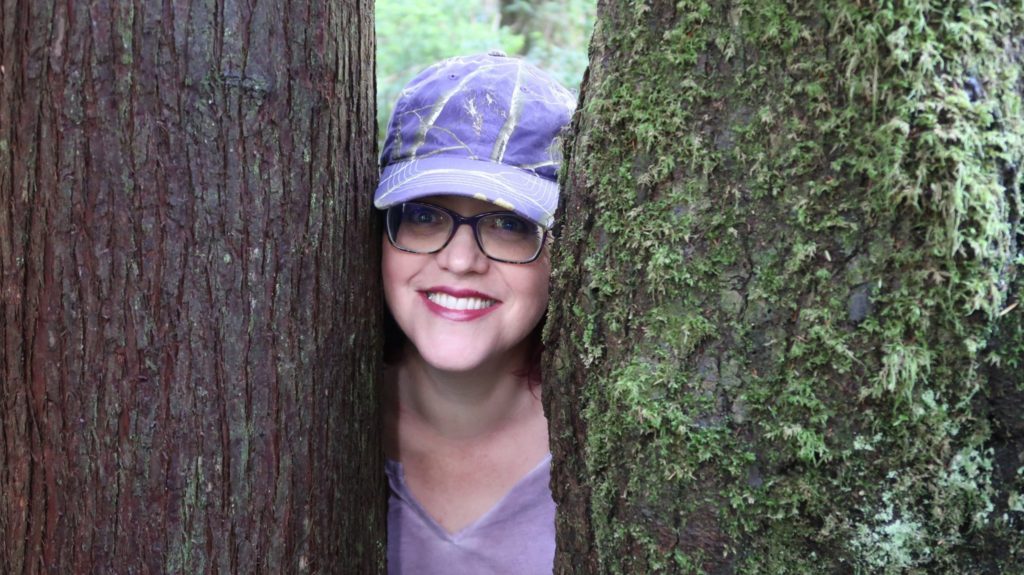 Hannah Violette
Hannah Violette is a city-born urbanite who only discovered that the outside was bigger than her backyard after marrying her country boy.
She never gave Bigfoot a thought – and has only recently watched "Harry and the Hendersons" – until Scot started presenting his finds for her opinion and consideration.
She has since learned to love hiking and camping. While greatly appreciating the scientific approach to Bigfoot research, she is far more interested in the Native American and other cultures' lore surrounding the subject. She is an accomplished researcher writer and educator and uses her skills to blog about their squatching life on the road as well as bring levity and personal growth to her own readers. She also helps people get healthy so they can go on their own squatching adventures without running out of breath.
Pete Nelson
Pete grew up in the Blue Mountains of Eastern Oregon. After graduating from Baker High School, he worked as a carpenter and eventually started his own contracting business.
His lifelong love for the outdoors and hunting has resulted in him spending copious hours in the mountains where he grew up. Multiple experiences with unexplainable tree-knocking on his excursions drew him into the Bigfoot community.
Pete is married to Kim who often accompanies him into the wild.
Factoid: Pete used to teach gymnastics…this might come in handy when needing to maneuver through Sasquatch habitats.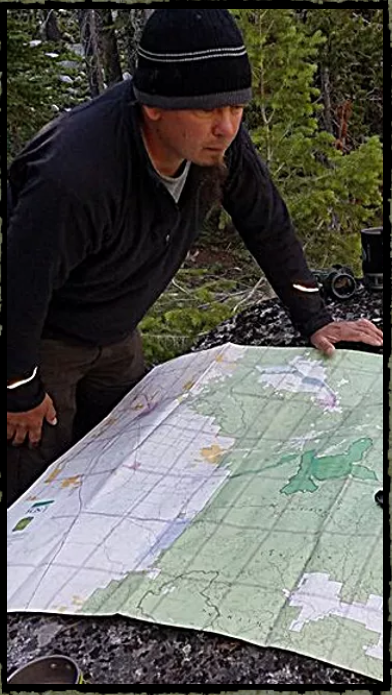 Kristi Sanders
Kristi discovered her fascination for Bigfoot while watching a MonsterQuest episode filmed in the Portland/Southern Washington area, an area she frequented on family camping trips as a child.
Realizing she had seen the tree breaks and bedding areas on these trips she called her husband and asked, "Ever heard of a Sasquatch?" His reply – "Yeah, I had a face-to-face encounter as a boy [in Estacada]" – would set her future course; she was hooked.
Grabbing her kids, she immediately drove with them to the snowy Mount St. Helens area in Washington. On a random, snow-covered hill, she found a string of prints leading them off the mountain into a marsh.
Volunteering for the BFRO taught her how to use the scientific method (including self-skepticism and debunking) and various equipment to bring professionalism to her efforts. She has brought her skills and experience to Blue Mountain Bigfoot Research, realizing that classification will take a group effort and more than just "hoping somebody else does it".
She very much loves the Pacific Northwest and is a passionate camper, hunter, and backpacker.
When not looking for Bigfoot, Kristi is an international continuing education instructor for veterinarians, medical doctors, doctors of osteopathy, and dentists.
Samantha "Sam" Button
Samantha is new to the Bigfoot world, introduced to the many names, discoveries, and stories of this mysterious being by none other than Scot himself. She has traveled with him through different states, learning more and more about Bigfoot in their travels.
As a journalist for her local newspaper, she writes for business and fun, working with Scot to organize and present the many witness encounter reports he receives.
Not really one for the outdoors, she prefers staying in the Bigfoot lair where she spends time in the "Thinking Hammock".
Sam graduated from Eastern Oregon University with a Bachelor of Arts Degree in writing with a minor in journalism. She is currently working with Scot on his first book, What's It Gonna Take? How We Can Prove Bigfoot's Existence.