Check out these unique Bigfoot finds from Squatch America!
Squatch America is all about teaching and supporting regular folks to go out and find Bigfoot! Here is a collection of what our researchers – regular folks and not professors, scientists, or TV personalities – have found, reported, and submitted. New content is added as we receive it!
What do you think of our unique Bigfoot finds? Leave us a comment below! And do you have any unique Bigfoot finds? We'd love to hear from you – click HERE to submit your report!
We may be coming to an event near you – check our events calendar to see where we are headed next!
Unity, Oregon – 2022
In August 2022, Squatch America received a report about a possible nest, originally found that spring. Although it was dried out after a hot, hot summer, the nest was still very much intact. Based on the size and protected shape and placement within the forested area, we theorize that this nest was used specifically as a crib/bassinet for young. A 12″ footprint was found near a river a short distance away. For more, check out our research videos: Bigfoot Nest Found! and What Are Bigfoot Nests For?
Mt. Hood, Oregon – 2022
Our Oregon Bigfoot Highway expert researcher, Kristi Sanders, sent some amazing photos she "accidentally" took while out with her dogs one afternoon in July, 2022. You can hear her firsthand account by watching Interview with Kristi Sanders.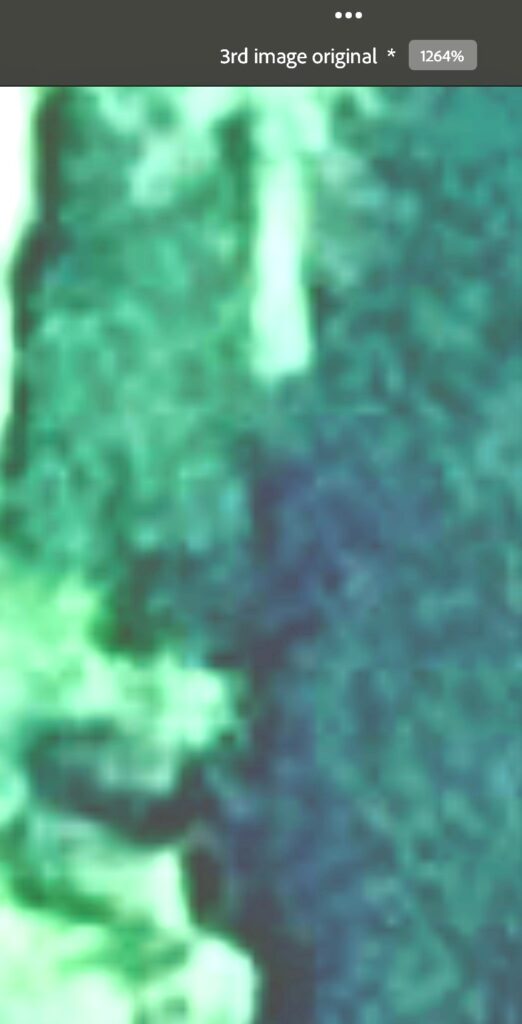 Richland, Oregon – 2022
About 25 miles northeast of Baker City, Oregon, we found three pictographs on a mountainside flanking the highway, just west of the town of Richland. Briefly, the pictographs depict "Hairy Man" with instructions to go around the area but not through it due to the danger lying therein. Watch New Pictograph Found in Oregon for the full discussion.
Bennington Triangle, Vermont – 2021
Squatch American Donna Moitoza, of Harmony, Vermont, found a 70-print trackway next to a lake in the Bennington Triangle of Vermont. The Bennington Triangle has been connected with multiple, mysterious encounters and sightings of not only Bigfoot, but also UFO activity, floating lights, and human disappearances. Check out our discussions of this potentially historic find – New Historic Evidence Found and New Cripplefoot Found in Vermont.
Millinocket, Maine – 2021
In May of 2021, Squatch Americans Dale & Denise Levasque found a dated but still visible, 22″ print outside their campsite in the North Maine Woods. Note the straight, broad nature of the print, clearly lacking any sort of arch. Watch the full discussion: Footprints Found in Maine.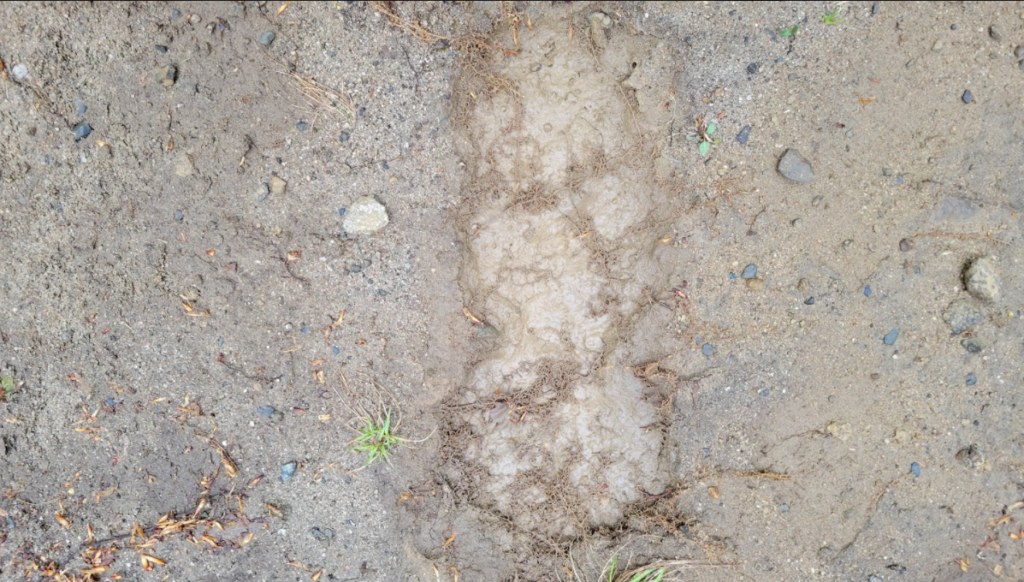 Blue Mountains, Oregon – 2019
Spring of 2019 led Scot and Hannah to the Eagle Cap mountains and an interesting structure…a tree structure? Not sure, but what humans would have done THIS? For some GREAT discussions on tree structures, watch Bigfoot Tree Structures and Nests and Bigfoot Tree Structures.
Blue Mountains, Oregon – 2018
In April of 2018, accompanied by Squatch American Don Endicott, Scot (founder of Squatch America) had an historic sighting of a juvenile Bigfoot (and possibly an accompanying adult) in the Elkhorn Mountain Range, outside of Baker City, OR. After careful investigation, finding both 9″ and 15″ footprints, it was determined that the more clearly seen juvenile was 6′ tall. Watch the original and updated investigations in We Saw Bigfoot and Took a Picture and My Bigfoot Sighting 4 Years Later.